Connecticut is now joining states such as California and Massachusetts in mandating vaccines for certain healthcare employees. In Connecticut, the workers at Long-Term Care Facilities must be fully vaccinated to prevent COVID-19.
This rule, which was issued in Executive Order No. 13B by Connecticut's Lieutenant Governor Susan Bysiewicz on August 6th, includes a number of health care facilities in the definition of long-term care.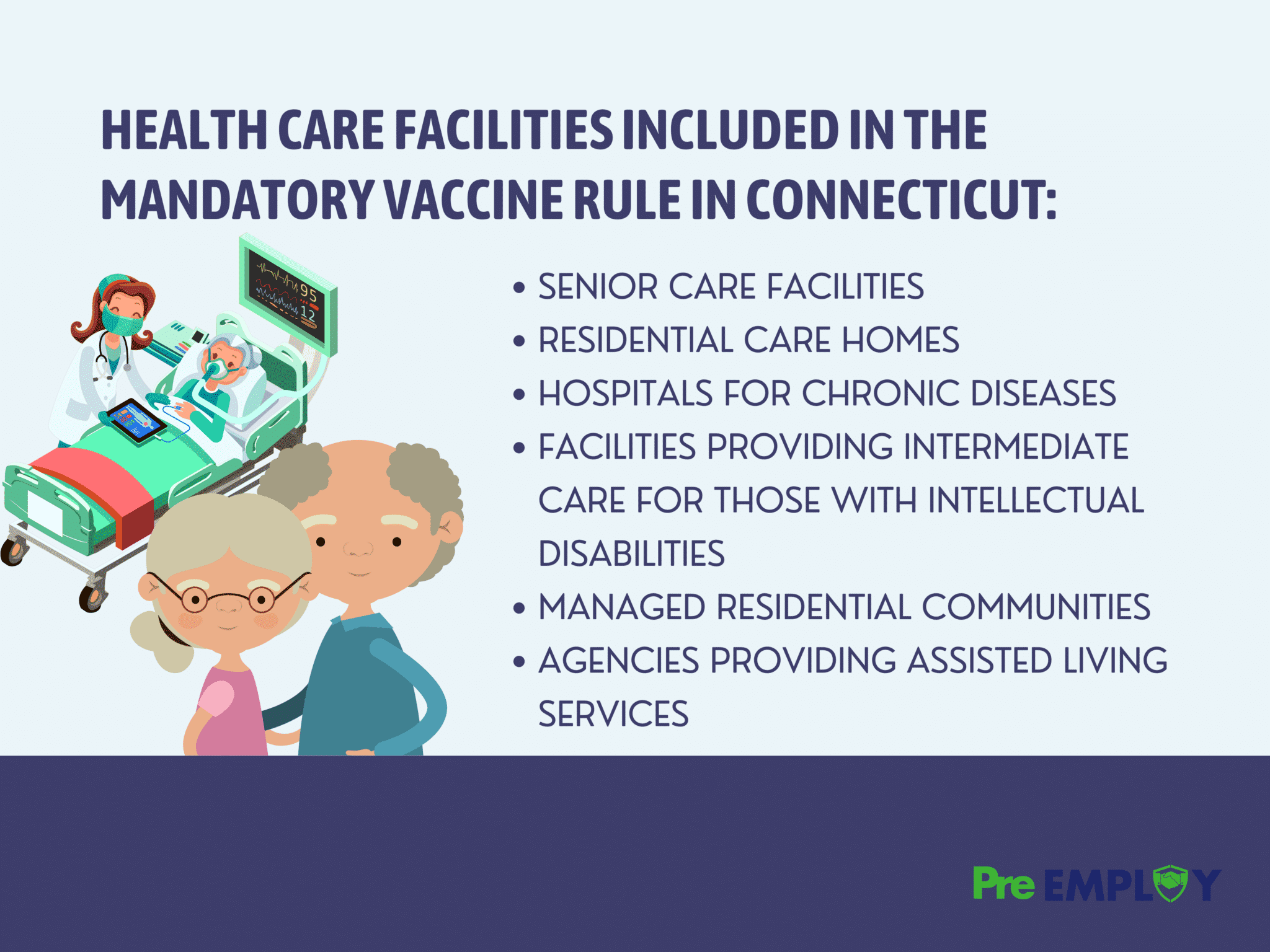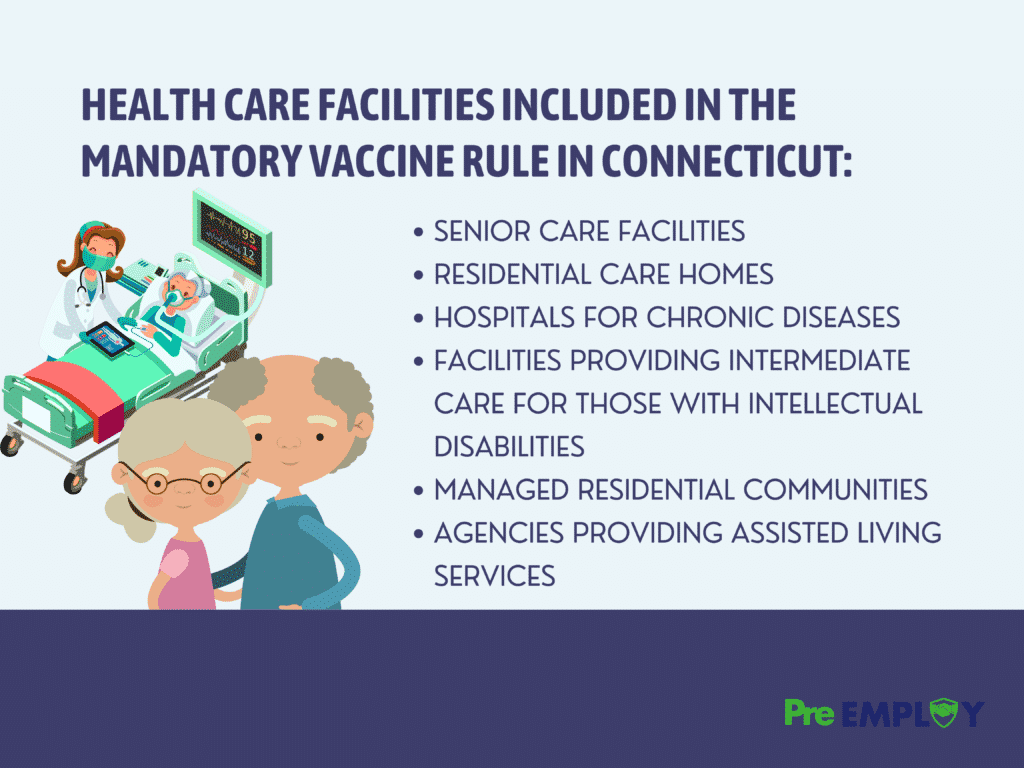 Single-shot vaccines are permitted, and those who have already been fully vaccinated need not worry. Also, unlike similar orders in certain states, workers at these facilities are permitted to have only received the first dose of a two-shot vaccine so long as they have an appointment scheduled to receive a second shot. If an employee misses that appointment without good cause, their employer is forbidden from continuing their employment or contracting services from the individual. The executive order does not define what qualifies as a "good cause."
These rules apply to all employees and volunteers of a facility, as well as to all contractors with access to the inhabitants of such a facility. The long-term care facility is required to verify the vaccination status of any of these individuals and maintain records of either the vaccination status or the qualifying religious or medical exemption. They will also need to report their compliance with the Department of Public Health using a form that will be provided by the agency.
If the long-term care facility discovers that an agency, contractor, employee, or volunteer fails to comply with these vaccination requirements, they are forbidden from: 
Entering into a contract for services from an individual or with an agency that provides individuals

Offer employment to an individual

Allow an individual that would be allowed physical access to patients or residents to volunteer
These orders took effect immediately on their issuance on August 6th, 2021; however, they do allow individuals until September 7th of the same year to either become fully vaccinated or to receive an initial shot and schedule for a second shot for two-dose vaccinations.
These rules grant a period of time for employers to comply; however, this may prove a very short one for many facilities. Employers should immediately begin reviewing their policies and ensuring they will comply with these rules by their deadline, as well as notify employees of the requirement.