A year after the COVID-19 pandemic, which resulted in mass unemployment, has shown the existing inequalities within companies.  According to data from the U.S. Department of Labor, as of March 2020, approximately 2.5 million women have been removed from the workforce, mostly minority women and mothers. In comparison, 1.8 million men have been forced out of their jobs.  
Occupations with existing gender inequalities such as the field of technology exacerbate the inequality.  Existing gender gaps in the economic recovery were revealed during December 2020, when 156,000 jobs performed by women were terminated, and men obtained 16,000 jobs.  One possible reason for this gender gap in the workforce may be attributed to women being over-representing in low-wage occupations, which saw a major decline amid the pandemic.
Traci Fiatte, CEO of professional and commercial staffing at Randstad US, stated, "Women are concentrated in sectors that suffer more from unemployment, such as hospitality, food service, retail…Those jobs were the [most impacted], and if you look at the percentage of women in those jobs, they make up more than 75% of them." 
Data shows that minority women were most affected by the pandemic because larger numbers of women work in lower-income occupations, therefore, resulting in higher unemployment rates.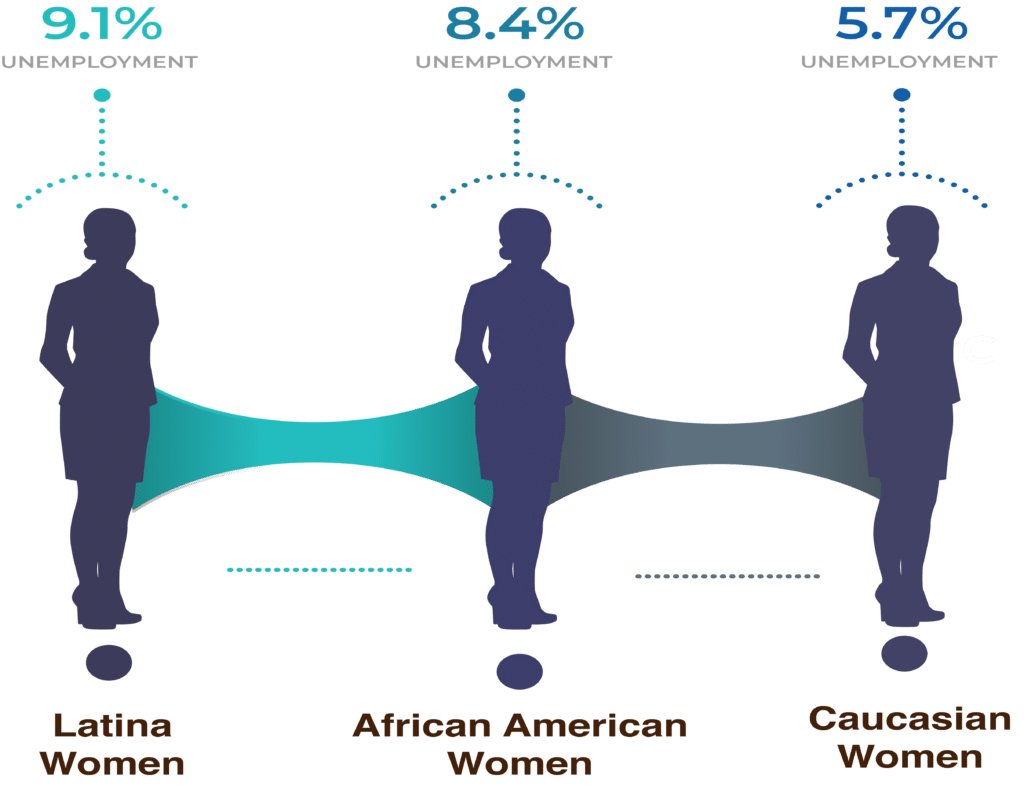 Fiatte stated, "Gender disparity was present pre-COVID as well, because of the barriers and bottlenecks or getting hired or promoted…We're seeing the consequences of that…tech is gender-clustered towards men, pre-COVID…Women are adversely affected because the starting point was already disparate. So companies making a commitment to diversity is the only way the problem ever gets solved."
Fiatte also explained, "Women and girls need to get into STEM early, she stressed, and companies must "make a concerted effort to bring those diverse candidates in the door. And once they're in the door, they need to be part of the population considered for promotion."